The Kawaii Kyary Expirience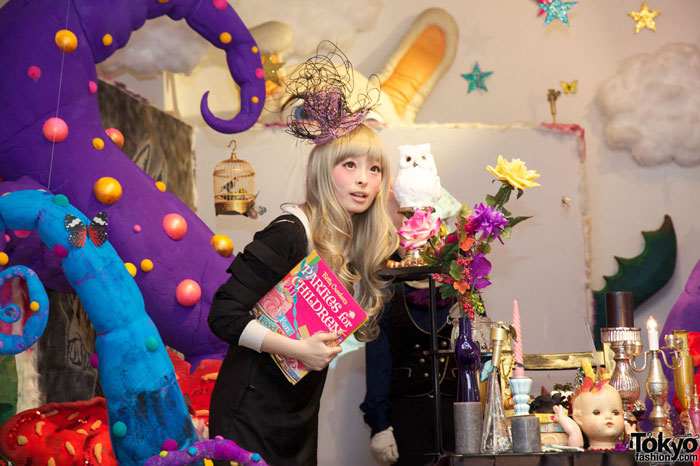 I wasn`t born yet but I heard that harajuku
was cheerful and full of energy back in the
tekenokozoko days nowadays, not many people dress
flamboyantly. I would like to wear bright cloathes.

We should wear whatever we think looks nice and wear it
with confidence that will put you in a better mood..

-Kyary

Kyary Pamyu Pamyu

Singer,Blogger,Model

Name: Kiriko Takemura

Stage Name : Caroline Charonplop Kyary Pamyu Pamyu

Debut Album : Pamyu Pamyu Revolution

Kyary began as a fashion blogger she got more hits and became a model at a young age.

As she became popular Kyary advertised her own fake eyelashes, Harajuku Doll Eyelashes by Eyemazing x Kyary. From there she released her first single

ponponpon

the song and the music video were inspired by kawaii and decora! She even does charity work. From there she released more songs the popular ones are

Tsukema Tsukeru

and

Candy Candy

Kyary has an autobiography Called

Oh! My! god! Harajuku girl!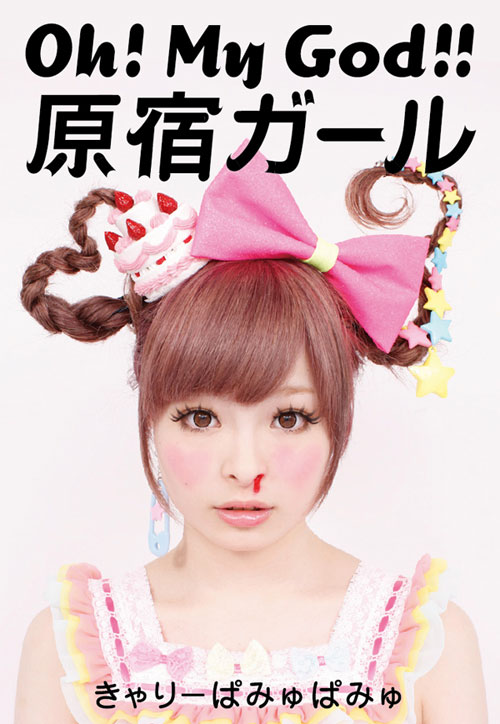 Kyary on the cover of Oh! My! god! Harajuku girl!

Doki Doki Insight!!
The first I saw/ heard about Kyary was in Sankaku Complex! She was in an entry saying
that she was the Lady Gaga of Japan.. I won`t comment on the lady gaga part but it got me curious so I watched her music video of ponponpon The song was lively and easy to memorize a vocaloid producer even got len to sing a cover and that only made the song and kyary even more popular... Anyway the music video was full of eyeballs which got me a bit weird ed out but then I realized isn`t that how harajuku style is about (not the eyeballs really) colorful, kawaii and a mix of everything that looks nice..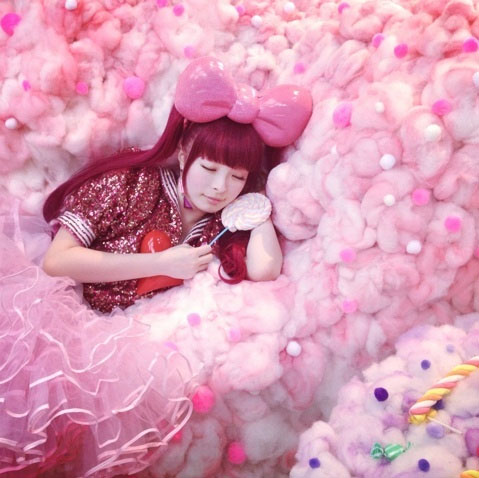 Kyary in Her music video Candy Candy

Her style was like the incarnation of kawaii and decora blended into one.. I would probably kill to get a set of her clothes that would fit me...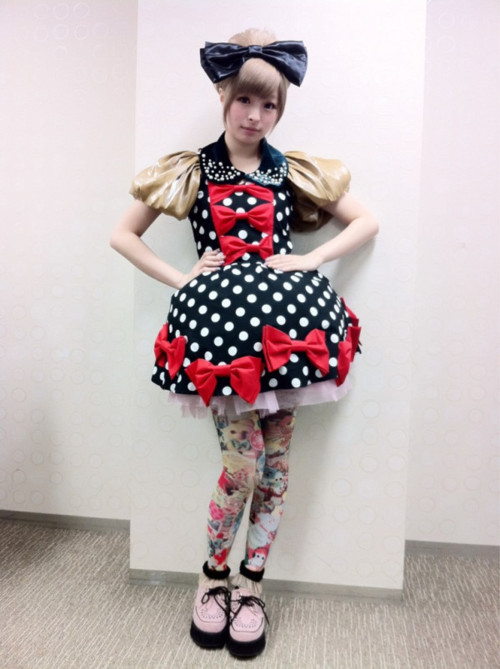 Kyary in one of her kawaii dresses
But really if It isn`t really all about the clothes it`s also her style and attitude
When I watch backstage videos of her she just beems the same energy the gives off on stage and in her music videos...
Next up
as an avid fan how can I not search for her merchandise
She has a number of products that she advertises That would include Kfc Krushers , an ear phones for the olympics (I forgot the brand), glico pudding and many more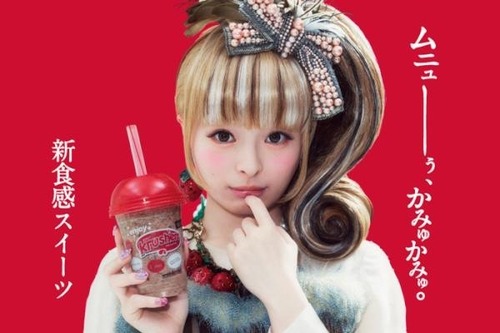 Kiriko advertising Krushers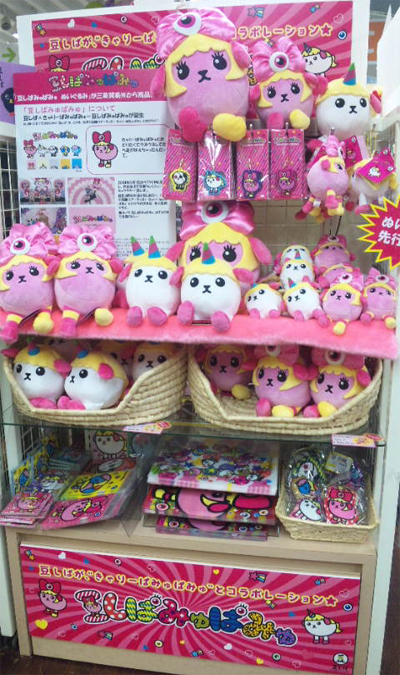 Kiriko plushie
I swear I will find this in cosmania if someone is selling these plushies and I will beg my dad if I see this in jlist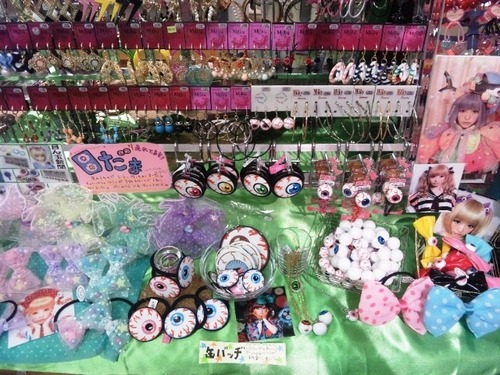 Kyary accessories
Kyary Vocaloid!!
all art by Pixiv Id 2550807 and music produced by おればなな
It started with pon pon pon and eventually for each album Kyary would release the vocaloid producer will choose the most popular song and let a vocaloid do a cover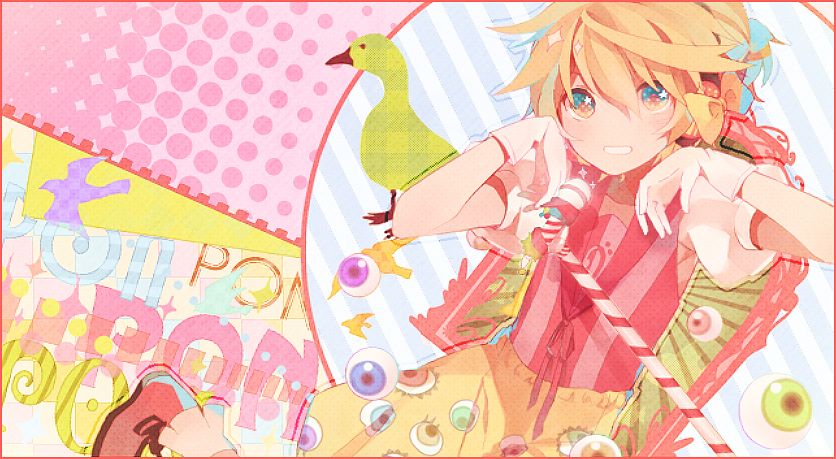 Ponponpon by Kagamine Len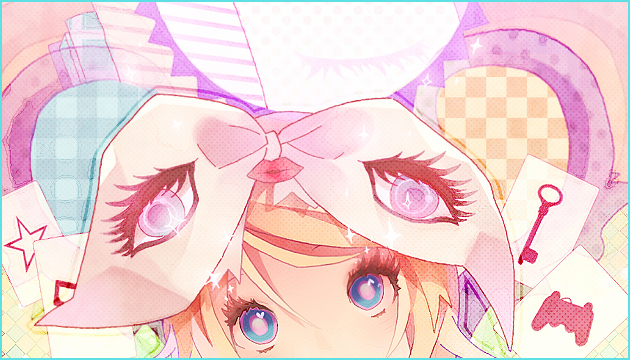 Tsukema tsukeru by Kgamine Rin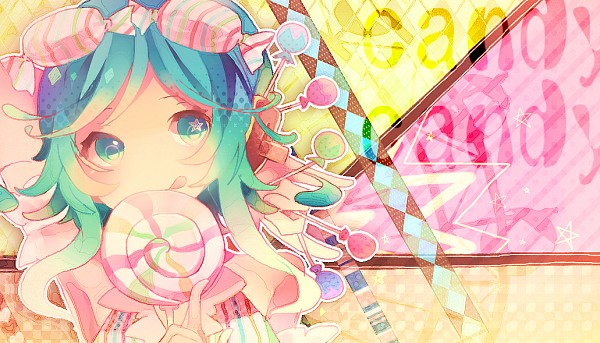 Candy Candy By Gumi
There would probably be more albums of kyary that the vocaloids will cover And I will probably watch out for it because it`s really interesting to see

Haters: umm there are a lot of them going around so just don`t pay attention to them

So that`s it for Kyary I will probably do an update if something comes up but For eye candy I bring you pictures of kyary with linkin park and big bang
Kiriko with linkin park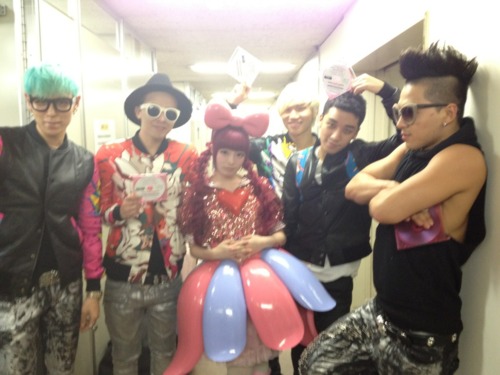 Kiriko with Big bang
I am internally screaming in the voice of a million fan girls!!
some pictures obtained in tumblr
tag : kawaii decora vocaloid Caroline Charonplop Kyary Pamyu gumi kagamin len